There are two types of threshers: maneuvering and manpower. No matter which type of thresher, the main problems are as follows:

1. Unsuccessful threshing: mainly due to uneven feeding amount, more grain moisture, large threshing clearance, or low drum speed.

2. Grain crushing: mainly due to too small threshing clearance or high drum speed. This failure can also occur if the grain is fed unevenly or the grain is too dry or too wet.

3. Unclear separation; mainly due to lack of air flow or wind direction, threshing machine mesh damage or gap is too large, the grain is too wet, not easy to blow off the weed stems.

4. Drum blockage: The main reason is that the grain is too wet and the feeding amount is too large, the drum speed is too low, and the drum stalks are damaged due to wrapping grass. In addition, insufficient power or too low voltage can cause the roller to clog.

For the above failures, the commonly used exclusion methods are:

1. Heuristic method: In the case of inexperienced experience, use heuristics to adjust, disassemble, replace some parts, and observe the changes in the signs of failure so as to "prescribe the right medicine". If the threshing is not clean, the air volume can be adjusted and the mesh size can be changed (mainly motorized thresher).

2. Anti-evidence method: When you suspect that a certain part has problems and cannot be affirmed, you can change its working conditions and conditions and observe the changes in the signs of failure. If the barrel is blocked, if the grain is too wet or the feed is too large, reduce the amount of feed, and then check the change of failure to determine if your judgment is correct.

3. Replacement method; if there is suspicion for a part, replace it with a good part replacement, compare the changes in the front and rear signs to determine where the fault occurred.

The above three methods can also be used in combination. In short, when the thresher is used, as long as the thresher is observed, diligently maintained and diligently inspected, and it is strictly followed according to the operating procedures, it can achieve high efficiency, high quality, low consumption and safety.

This classification summarizes the Organic Chlorella Tablets produced by our own factory in northwestern of China .

We have advanced equipment and strict quality control system to ensure the quality and production.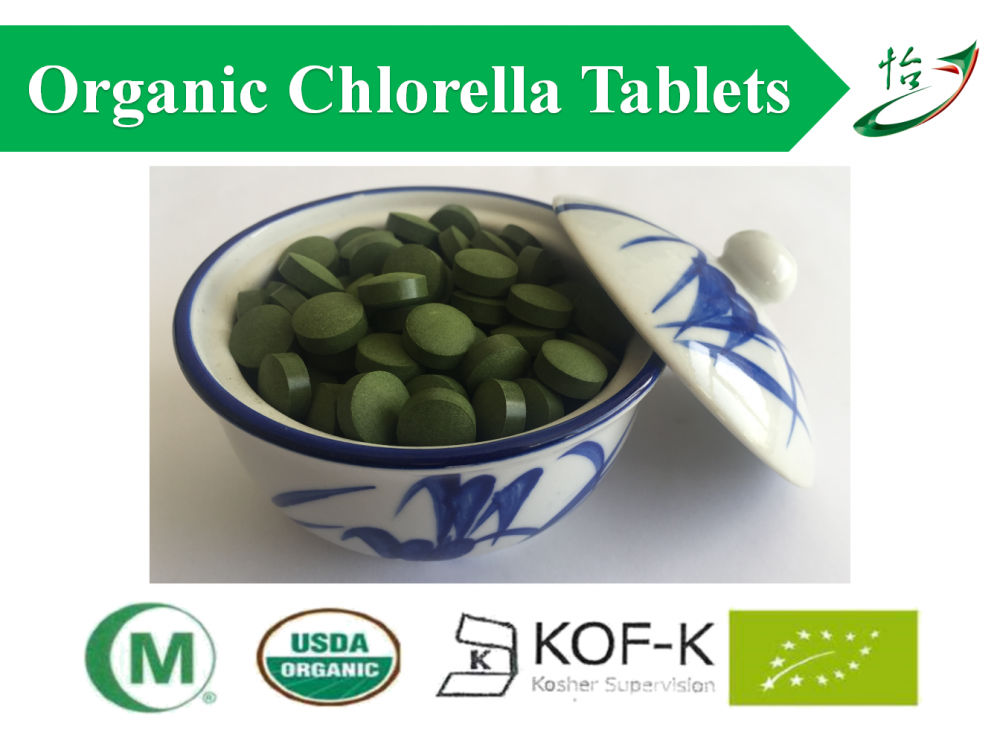 The products under the classification are:

1. Organic Chlorella Tablets .




Various parameter specifications of our product:

Naturland Certified ; CERES certified .
EU & NOP standard ; Kosher & Halal Available .
Low heavy metals & Micro Contents , Low & Stable PAH4 Level ,
PAH4 value is less than 10 ppb .Low microorganismsNon-Irradiation ,
Non GMO , Gluten Free , Allergen Free , Pesticides Free .
Own Factory : Manufacture in northwest of China . Legitimacy , Regularity , Cultural .
Own Lab : Quality control and Product development . Strictly , Creativity , Responsibility .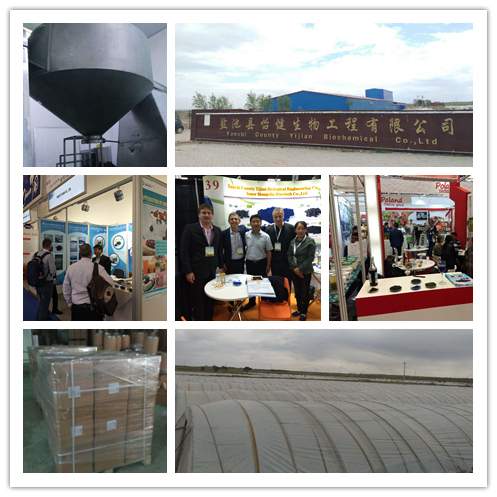 About Company
Yanchi County Yijian Biotechnol Co.,Ltd
was founded in Dec 2012 ,
by Mr. Dezhi Zhang ,
the legal representative of the company .
Company registered capital is 10 million RMB .
The main business sectors are culture , processing , internal sales , import and export trade of Organic Spirulina and organic chlorella products .
Yijian is known globally as one of the major suppliers of microalgae products across the world .
Annual production rate is 600 Mt .
Average annual sales income is around 5 million dollar .




Organic Chlorella Tablets

Organic Chlorella Tablets,Bulk Organic Chlorella Tablets,Organic Bulk Chlorella Tablets,Chlorella Vulgaris Tablets

YANCHI YI JIAN BIOLOGICAL PROJECT CO.,LTD , https://www.spirulina-yj.com