In order to ensure that the seedlings of the three-breast rapeseed are overwintering and mature in summer, the following four key measures are proposed:

1 Doing a good job of supporting the field trench system in the farmland trench system can ensure that irrigation, flooding, and waterlogging can be achieved. It is an important technical measure to improve the resilience of the third-phase rapeseed in our region and achieve high and stable production. For those plots that are not sloppy, they must blitz and open a set of ditch in the field to ensure that the internal and external three channels are matched and the drainage and irrigation are unblocked to prevent drought and waterlogging.

2 See seedlings promoting control and strengthening management of fertilizer and water during the wintering period. As the temperature continues to drop, wheat soon enters the wintering period, and it is necessary to do the supplementary fertilizer work for the wheat fields before the winter. Fertilization time should be grabbed before the 3 leaves, and the amount of fertilizer should be due to Because of the difference of seedlings, there is insufficient input for basal fertilizers, and the poorly-developed plots of basic seedlings must be applied in a more appropriate manner to promote the growth of wheat seedlings and allow the seedlings to overwinter. In order to increase the resilience of the wheat seedlings, the rice cultivars must adopt Miaofei as soon as possible and weaken the seedlings as strong seedlings. The total amount of nitrogen in wheat is about 15kg in a lifetime. It is necessary to ensure that the base seedlings account for 70% of the total amount, and rape base seedlings should account for about 60% of the total amount of total nitrogen.

3 Assault on chemical weeds before winter In view of the high incidence and high occurrence of weeds in wheat and rape direct-field weeds, it is of utmost importance to take advantage of the fine weather before winter and make assaults on chemical weeds. In the control of weeds in wheat fields, we use 6.9% of humicans in 50-60 ml of land for grassy weeds, and 20% of acres in broad-leaved weeds. ~ 40ml, mixed-field weeds, acres with 50ml of 6.9% Hummer plus 30ml of it, in the weeds 2 to 3 leaf stage one-time medication. Barley is prohibited in large wheat fields, can use 25% isopropenol 250 ~ 300g, in the barley seedlings spray 2 ~ 3 leaf stage. In addition to the rapeseed weeds, we use the gram-based weeds in the 3-leaf weeds at the 3-leaf stage, and use 50 to 70ml of galenic oil as the main crop for broadleaf weeds. In the 6 leaf stage, 30% of mu is used as a multi-purpose suspension concentrate 50 to 60 g. For rape fields mixed with two kinds of weeds, 17.5% of oil grass can be used as double emulsion oil and 80 to 100 ml of water can be applied to weeds at the 2 to 3 leaf stages. spray.

4 Controlling antifreeze and improving the ability to fight against disasters should promptly adopt chemical control (spraying chlorella, paclobutrazol, and other growth inhibitors) to sow seedlings and dwarfs. Add green, root protection antifreeze. Rape can be sprayed before the winter oil Fengbao, paclobutrazol, etc., inhibit the growth of the stem segment, promote plant dwarfing, and enhance cold resistance.

Our main products are wet wipes serries: Baby wipes, female care wipes,industrial wet wipes, restaurant towels, bamboo wipes, Sanitary Napkin,diapers...etc. Our advantage is 1) Free samples, 2) Dispoable use, 3) Alcohol free, 4) PH balanced,
5) Dries in seconds and leaves your skin feeling fresh




Tianjin Jiao rou sanitary product company with these years factory running, we have trained the skilled teams and can offer you the best service as well as strong support! Our workshop have skilled workers to run over ten fullly & bigger automatic machineries in 100, 000 grade non-germ very clean workshop to make sure the goods quality! And our R&D department can support you on the artworks design as well as the new items development!


We are wet wipes specialist!




We could supply twoy kinds of wet wipes, it includes celaning wet wipes and Baby Wet Wipes.
| | |
| --- | --- |
| Material | Spunlace nonwoven |
| Ingredient | spunlace grid-embossed nonwoven, RO purified water, emolient |
| Weight | can be customized |
| Size | can be customized |


Two kinds as below:


1> Baby wet wipe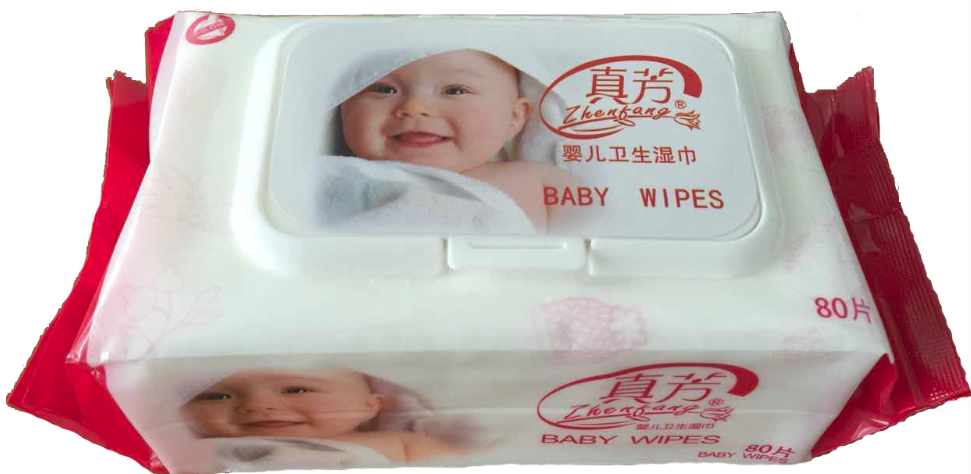 Cleaning wipes: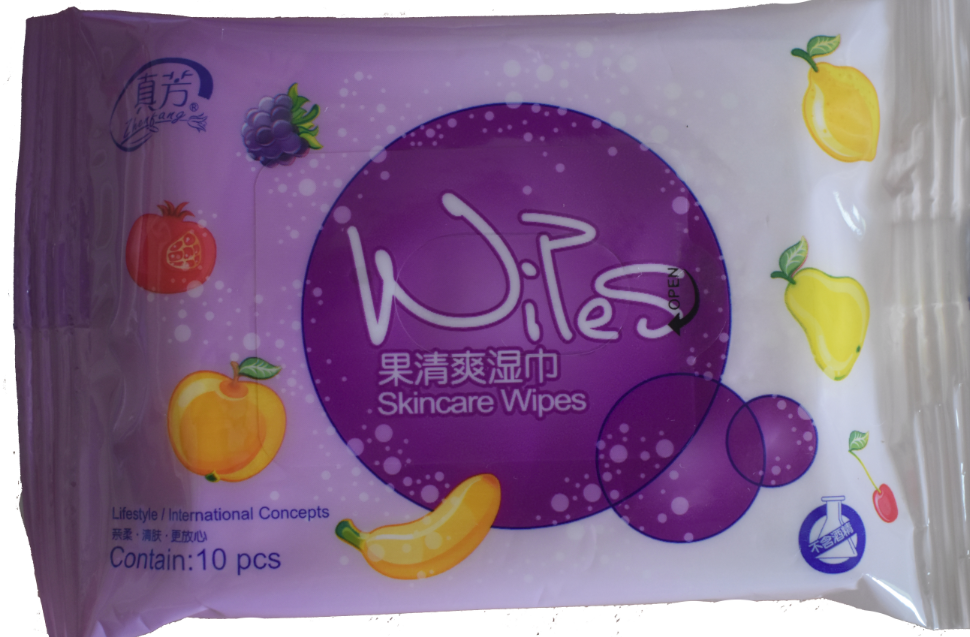 Why Choose Us

Brief:

* Professional with many years experience from 1996

* Brand: Zhen fang

* Most competitive price from material supplier base on huge orders to them.

* Experienced and Effective inner cost control system through whole process.

Quality Control:

* Twelve quality control staff, monitor in production line

* Providing relative solution

* Testing from material to final products according to international standard

* ISO approved factory

Service:

* OEM / ODM service and support

* Free Sample Development

* Free Promotion Material mixed with container

* Clients Service One-to-One

* Effective Communication within 24 hours

* Attend Canton Fair to meet customer face to face

* New design and style collection updating for customer

FAQ

1.Are you a trade company or a manufacturer?

A: We are an ISO approved manufacturer specialized in Baby Diaper, Sanitary Napkin, Adult Diaper and other Hygiene Products. OEM & ODM service are available.

2.What is your MOQ?

A: Mix 2 Size in 20FT, and 4 Size in 40HQ container. Support LCL

3.What is your delivery date?

A: The delivery date is about 5-15 days after receipt of payment.

4.What is your payment terms?

A: 30% deposit in advance and 70% balance before shipment.

5.Can you send free samples?

A: Yes, free samples are available; you just need to pay the express fee. You can provide your a/c like DHL, or you can call your courier to pick up from our office.







Wet Wipes

Wet Wipes,Adult Wet Wipes,Biodegradable Wet Wipes,Non Woven Wet Wipes

Tianjin Jiao rou Sanitary product company , http://www.tjsanitary.com